Home
Welcome to Moonlight Maltese!!
Maltese breeder for show and pets!
Home of the most heavenly creatures on earth.  If you have ever owned one you know what I mean and if you haven't you need to find out what you're missing!  We strive to produce Maltese that fit the AKC standard. Some are show dogs and some are not, but they are all special to us.  So come inside and see why Maltese are so heavenly!!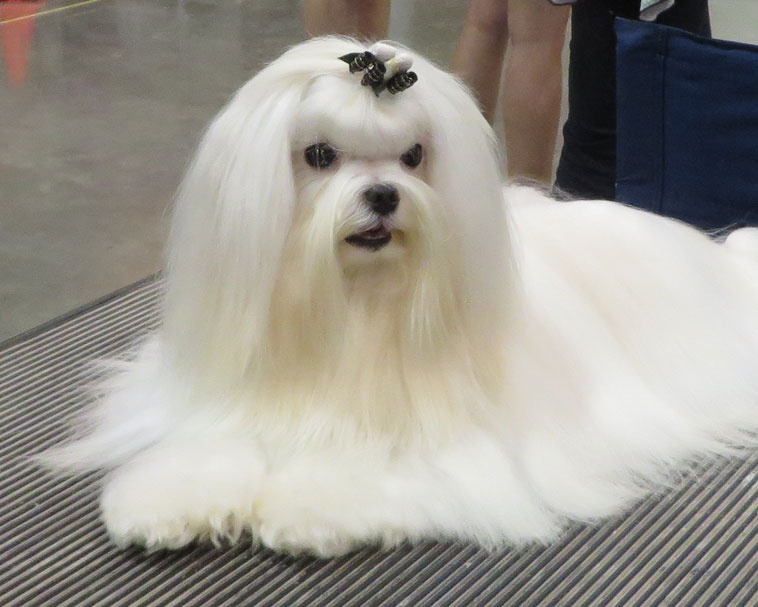 Beauty, elegance and perfection is the definition of Moonlight Maltese. We are a professional Maltese breeder set in the heart of Brandon Mississippi and we deliver nothing but the best Maltese puppies in the country.  Although we do not breed for them, we also occasionally have Tiny Maltese Puppies as well.  Welcome to the world of Maltese puppies!
Whether you are looking for a champion or the perfect pet, our Maltese Puppies embody both. We breed all of our dogs as companions first to ensure that each of our clients have the foundation of a best friend that will blossom into a champion. Our love for the breed and determination to eliminate genetic defects seen in puppy mills and improper breeders has given us the opportunity to bless many homes with a prized possession. Don't trust your heart with a Maltese breeder that is just in it for the money, let Moonlight Maltese add a member of their family to yours.
Quality is not just something we strive for it's something we deliver. We go above and beyond AKC breeding standards and carefully match our dogs with champion mates with impeccable bloodlines to ensure flawless Maltese puppies. Bringing a new Maltese puppy into your home can be one of the most exciting times in your life with a premier breeder – and one of the biggest nightmares if you deal with a breeder that puts money before the dog. Let us provide a Maltese puppy that will enhance your life and show you what it's like to have a loyal best friend by your side.  I occasionally have tiny Maltese  BUT i do not intentionally breed to get tiny Maltese.  Since Maltese are small dogs between 4 to 7 lbs it is only natural that there are occasional tiny ones that come along. But I strive for the AKC standard of 4 to 7 lbs. There is NO such thing as a TEACUP Maltese. That is only a slang term.
For over 17 years, breeding high quality Maltese puppies has been our passion not our job. Here you will find great information on the dogs that make up our breeding program as well as all of the great Maltese puppies we have bred in the past and puppies of the past. When bringing a Moonlight Maltese into your home you are not making a purchase you are making a lifetime investment. Call us today!